Your CMS Agency
When you choose a CMS – and an agency – you're planting a seed. Doing that right can set your website on a path to grow into something great. At HV Digital we can help you choose a CMS, and build and maintain your digital project.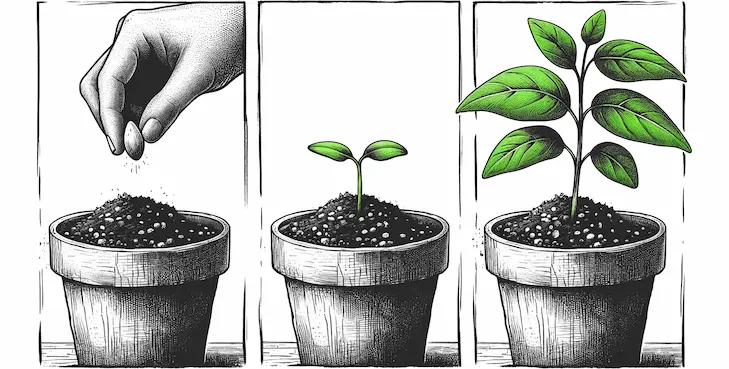 Do you need to develop a CMS-based website or app?
A reliable Content Management System (CMS) is pivotal for businesses keen on crafting a compelling online presence. Whether you're aiming to develop a website, launch an app, or integrate custom functionalities, the choice of CMS plays a crucial role.
From the flexibility of WordPress, the robustness of Drupal, the versatility of Joomla, to the user-friendliness of Contao, selecting the right CMS can make all the difference. Renowned UK brands and establishments the University of Cambridge (WordPress), The Economist (Drupal) and the Mayor of London (Joomla) rely on CMS platforms for their online presence.
We've worked with clients across the UK for 20 years, and bring extensive experience across these leading CMS platforms. Our commitment is to align our expertise with your vision, ensuring a seamless digital experience for your audience.
Reference Projects
Test

Tasked by msg systems, an IT solutions provider with over 8,500 employees, in 2020 we built a Joomla-based career portal for IT professionals. The portal features 350+ job vacancies and integrates with existing systems for seamless data import/export. The portal's success was confirmed when msg ranked 3rd in a German study evaluating online career presences.

HV Digital's remarkable project involved migrating a 25-year-old paving website to Joomla, preserving SEO rankings, and implementing Matomo analytics. They overcame content challenges with Python and JavaScript, created a custom design, and satisfied a passionate client. The SEO-focused approach led to improved rankings and ad revenue. Tony McCormack, the website owner, praised HV Digital's competence and professionalism in managing this complex transformation.
Who are we?
We're a UK-based web agency specialised in creating CMS-based websites and web apps. Our team of 25 has experience with a wide variety of technologies, and with nearly two decades of experience, we've honed our skills in project management, communication and customer service.
Our agency is owner-managed, which means that our leadership are actively involved in day-to-day projects and operations. Our main office is located in Manchester, however our team is proudly international, with team members spread across the UK and Europe.
Our CMS Development Services
Bespoke CMS development
Whether you're envisioning a corporate website, a publishing platform, or an interactive community site, our team is poised to bring your vision to life. We deploy the most suitable CMS tailored to your unique needs, ensuring functionality and user experience are in harmony.
Concept & design
Our expertise isn't confined to just technical development. Our team crafts comprehensive concepts and delivers modern, engaging and responsive layouts to ensure your site works perfectly on all devices and screen sizes.
CMS selection & migration
We can help you decide which CMS would be best for your project and migrate your website away from your current platform, including all existing content and features . We have experience with WordPress, Drupal, Joomla, Contao and many other CMS solutions and frameworks.
Support & maintenance
Whether you're facing security concerns, software updates, or other maintenance issues, our team is on hand. We offer robust support and maintenance services, available as part of a tailored monthly service plan, ensuring your platform remains resilient and updated.
How are we different from other CMS agencies?
We're specialists
With years of experience under our belt, we have an in-depth understanding of various CMS platforms. Our proficiency with diverse architectures allows us to harness the best features and capabilities of each CMS, creating powerful, scalable, and SEO-friendly websites.
We're adaptable
No two businesses are alike, and your website shouldn't be either. Whether you're after custom plugins, specific functionalities, or unique layout elements, our seasoned team is adept at crafting tailored solutions that align perfectly with your objectives.
We're flexible
Our expertise doesn't stop with one CMS. We're well-versed in platforms such as Drupal, Contao, WordPress, and Joomla, and we're also familiar with web apps and frameworks like Laravel and React. We're always ready to discuss the strengths of each technology, guiding you towards the best fit for your project's needs.
We're transparent
Transparent communication is at the heart of how we work. We're more than willing to shed light on our processes and involve you in every phase of development. Envision us as your digital collaborator, wholly committed to ensuring your project thrives.
We're here for you
Our dedication extends beyond just project completion. We believe in nurturing enduring partnerships with our clients, and also offer support and maintenance services. This ensures that your website remains at its best, updated with the latest security measures and features.
Looking for a CMS Agency?
How can I decide which CMS is right for me?
Choosing the right CMS is important for any digital project, and the decision should take into account various factors:
Project requirements
Different CMS platforms excel in different areas. For example, traditionally WordPress is favoured for blogging, while Drupal might be chosen for its flexibility and scalability.
Ease of use
The usability of a CMS can significantly affect productivity. Consider the learning curve of the platform and the familiarity of your team with it.
Customisation
Think about the specific functionalities you need. Some CMS platforms have a wide range of plugins or modules, allowing for easy customisation. Leveraging existing plugins can be both cost and time-effective.
We pride ourselves on offering unbiased, insightful advice, ensuring our clients select the most fitting CMS for their digital project.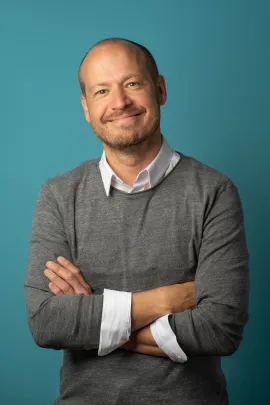 Jonathan Haydon
Agency Owner
(0161) 884 20 39
Let's talk about your CMS project!
Fill out the form and we'll get back to you within one working day. You can also give me a call or send me an email.
Common questions to us as a CMS agency
A CMS is a software tool that allows users to create, manage, and modify content on a website without in-depth technical knowledge. This means that whether it's for a blog, an e-commerce site, an information portal, or any other types of website, a CMS can provide the foundation.
A CMS can cater to almost any digital need: from personal blogs, online portfolios, and corporate websites to e-commerce stores, educational platforms, and news portals. The modular nature of most CMS allows for extensive customisation and functionality extensions to suit specific project requirements.
Most CMS platforms aim to be user-friendly, even for those without technical expertise. While there might be an initial learning curve, these systems are designed to be intuitive. Plus, there's a wealth of online tutorials, forums, and communities for most CMS platforms, ensuring that help is always within reach.
One of the major strengths of CMS platforms is their adaptability. Many come with extensive libraries of plugins or extensions that can add specific functionalities to your website. And for unique requirements, custom plugins or modules can often be developed. This means that a CMS can evolve with your needs and can be tailored precisely to your business objectives.
A CMS often comes with built-in tools that facilitate teamwork, such as multi-user capabilities, role assignments, content approval flows, and versioning. This streamlines the process of content creation, review, and publishing, ensuring that teams can work more efficiently and collaboratively.
Yes, many CMS platforms can be extended to function as web apps. With the right plugins, extensions, and custom development, it's possible to add interactive features, user accounts, and real-time data processing. However, for complex and bespoke web apps, frameworks like React, Angular and Vue.js might be more appropriate.
Looking for expertise in a particular field?
We offer web development services for the following content management systems: