Your Agency for Web Accessibility
Benefit from our knowledge, enthusiasm and experience making your website or web app accessible. Our team can help audit, develop and retrofit your digital presence to meet accessibility guidelines.
Do you need your website or app to be accessible to all users?
Web accessibility is about ensuring that digital platforms are user-friendly and accessible to everyone, including those with disabilities. In the UK and beyond, it's not only a best practice but often also a legal requirement. Many leading UK businesses prioritise accessibility not just for compliance but because it's the right thing to do and can significantly expand their audience.
Take advantage of our many years' of experience in designing, auditing, and retrofitting websites and apps to meet accessibility standards. As your web agency, we're committed to ensuring that your digital presence is inclusive to all. We have experience with accessibility in combination with the following technologies:
Reference Projects
Building an Industry-Level Career Portal for msg systems | 2020

Test

Tasked by msg systems, an IT solutions provider with over 8,500 employees, in 2020 we built a Joomla-based career portal for IT professionals. The portal features 350+ job vacancies and integrates with existing systems for seamless data import/export. The portal's success was confirmed when msg ranked 3rd in a German study evaluating online career presences.

Large-scale Migration to Joomla with Matomo tracking | 2019

HV Digital's remarkable project involved migrating a 25-year-old paving website to Joomla, preserving SEO rankings, and implementing Matomo analytics. They overcame content challenges with Python and JavaScript, created a custom design, and satisfied a passionate client. The SEO-focused approach led to improved rankings and ad revenue. Tony McCormack, the website owner, praised HV Digital's competence and professionalism in managing this complex transformation.
Who are we?
We're a UK-based digital agency specialised in web development. Our team of 25 has experience with a wide variety of frameworks and technologies, and thanks to nearly two decades of experience, we've honed our skills in project management, communication and customer service.
Our agency is owner-managed, which means that our leadership are actively involved in day-to-day projects and operations. Our main office is located in Manchester, however our team is proudly international, with team members spread across the UK and Europe.
Our Web Accessibility Services
Accessible Web
& App Creation
Starting a new digital project? Our team is proficient in planning and creating websites and apps that adhere to UK accessibility standards from the get-go. We ensure your platform is both functional and inclusive, catering to every user's needs.
Accessibility Audits
For businesses with existing digital platforms, we conduct thorough audits to assess your site or app's compliance with UK accessibility guidelines. Our comprehensive reviews will highlight areas for improvement, ensuring your digital space is universally usable.
Retrofitting for
Accessibility
If your existing site or app isn't up to the mark, we're here to help. We specialise in retrofitting digital platforms to make them accessible. From reworking user interfaces to ensuring content is perceivable by all, we transform your platform to be more inclusive.
Continuous Support
& Training
Our commitment extends beyond initial service delivery. We offer continued support to ensure your website or app remains compliant with evolving accessibility standards. Furthermore, we provide training sessions for your team, ensuring everyone understands and can maintain the accessibility standards set.
Accessibility Strategy
& Consultation
Drawing upon our extensive knowledge and experience, we offer consultation services to businesses at any stage of their accessibility journey. Whether you need insights into current trends, guidance on best practices, or a roadmap to enhance your digital platform's accessibility, we can help.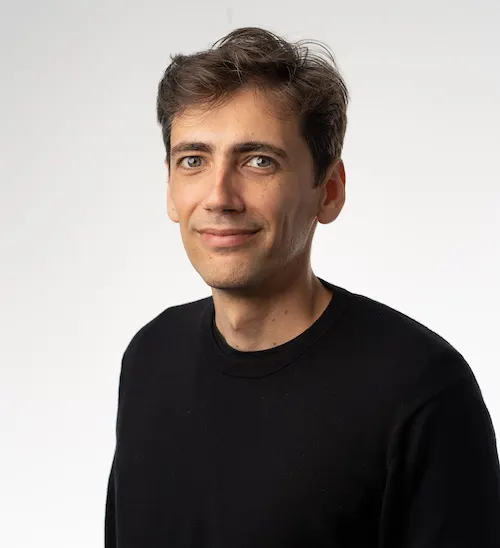 What does accessibility mean to us?
In our early days, our agency manager Dean took on a project for a local non-profit that catered to individuals with various disabilities. During the development phase he met several individuals from this community and heard their stories. The experience was a turning point for us and the project took on a new meaning. It not only sharpened our skills but fundamentally changed our perspective on the importance of web accessibility.
Dean / Agency Manager
How are we different from other agencies?
We're specialists
Our team has years' of experience and a deep understanding of web accessibility standards and best practices. This expertise allows us to create digital solutions that are inclusive and cater to all users, ensuring a broad audience can navigate and engage with your site or app effortlessly.
We're diligent
We're informed and up to date with the UK's accessibility regulations, to ensure that your digital platform not only meets but exceeds legal requirements. By prioritising accessibility, we help you mitigate potential legal risks while enhancing user experience.
We're knowledgeable
We have experience with CMS platforms such as Drupal, WordPress, Contao and Joomla, along with a variety of frameworks like Angular, Laravel, Symfony and Vue.js. Regardless of your technological base, we ensure your website or app is universally accessible.
We're transparent
Open and clear communication is a cornerstone of our approach. We believe in keeping you informed and involved at every stage, ensuring that the end product aligns perfectly with your vision and requirements.
We genuinely care
Accessibility isn't just a business service for us: our commitment is rooted in the belief that everyone deserves equal access to digital content. Beyond initial design and development, we are committed to maintaining and evolving your platform, ensuring continued adherence to accessibility standards and responding to the needs of your audience.
Looking for an agency with accessibility experience?
Should I invest in web accessibility?
Deciding whether or not to prioritise web accessibility can be a significant business consideration. While understanding the benefits of accessibility is vital, business owners should also be aware of the tasks involved in achieving a fully accessible site.
Benefits of prioritising web accessibility:
Enhanced Brand Image & Reputation
A commitment to accessibility positions your business as inclusive and socially responsible. This can elevate your brand's reputation, fostering trust and loyalty among a wider audience, including those with disabilities.
Increased Audience Reach
By ensuring your website or app is accessible, you're catering to the needs of a broader user base, including the millions with disabilities. This can lead to increased user engagement, more conversions, and an expanded customer base.
Legal Compliance & Reduced Risk
In the UK and many other regions, businesses are required by law in certain cases to ensure their digital offerings are accessible to all users. Being compliant can help you avoid potential legal issues, penalties, or damaging publicity.
Typically the main tasks to achieve accessibility are the following:
Content & Media Adaptability
Ensure all content, including text, images, and multimedia, is presented in ways that can be perceived by all users. This might include offering text alternatives, subtitles, or ensuring content is adaptable to different devices and orientations.
Interactive Element Accessibility
Interactive elements, such as forms or buttons, need to be navigable and usable by everyone, including those using assistive technologies. This could involve designing clear, concise forms or ensuring keyboard accessibility.
Consistent & Predictable Navigation
The navigation structure should be logical, consistent, and easy to follow. Implement features like skip-to-content links, breadcrumb trails, and clear headings to help users navigate your site effectively.
Choosing to invest in web accessibility is a decision that carries both ethical and practical implications for your business. It's our role to help you make an informed choice: together, we'll weigh the benefits against your specific circumstances, ensuring the path you choose aligns with your business goals, values, and the needs of your audience.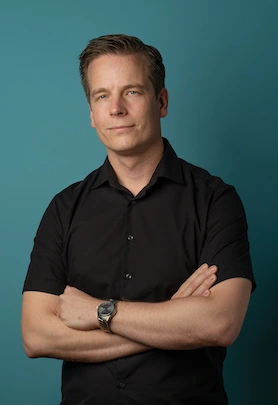 Michael Vietze
Agency Owner
(0161) 884 20 39
Let's talk about your accessibility project!
Fill out the form and we'll get back to you within one working day. You can also give me a call or send me an email.
Common questions to us about web accessibility
Web accessibility is about ensuring that websites, tools, and technologies are designed and developed to be usable by everyone, including people with disabilities. It emphasises creating an inclusive digital landscape where all users have equal access to information and functionality.
Beyond the moral imperative of inclusivity, ensuring your website is accessible can broaden your audience reach, enhance SEO efforts, reduce legal risks, and improve overall user experience. An accessible website is not just right but smart business.
An accessible site generally offers a better user experience for all. Features that make a site accessible to those with disabilities—like clear navigation, legible fonts, and coherent content structure—also enhance usability for everyone else.
Absolutely. Although building with accessibility in mind from the outset is ideal, existing sites and apps can be audited and modified to meet accessibility standards. Our team has expertise in retrofitting sites to be more inclusive.
Yes. The Web Content Accessibility Guidelines (WCAG) are a set of recommendations to make web content more accessible. They provide a detailed framework for web developers and business owners to ensure their sites cater to users with varying abilities.
In the UK, the Equality Act 2010 mandates that services provided online are accessible to all users, and the Public Sector Bodies Accessibility Regulations 2018 require public sector websites and apps to be accessible. Both these legal frameworks reference the Web Content Accessibility Guidelines (WCAG). Our team is well-versed in all relevant UK regulations and ensures that your website or app complies with local and international standards.
Committing to web accessibility reflects positively on your brand, signalling to users that you value inclusivity and cater to all customers. It showcases a level of corporate responsibility that resonates with a wider audience, which can translate to increased loyalty and trust.
Not at all. In fact, accessible design often leads to cleaner, more user-friendly interfaces. While some modifications might be necessary, they don't compromise the aesthetics or functionality. Instead, they enhance the user experience for everyone.
Looking for other services?
We also offer solutions in the following areas: