Web Solutions & Services
Leverage our expertise from 20 years in web development. We're here to plan, develop and maintain all of your digital projects!
Seeking an agency partner for your digital project?
In today's digital world, both the platform and its content are key. Whether it's a simple website, an innovative web app, or tailored integrations, we've got the tools and the skills to help.
Over the past 20 years, hundreds of UK businesses have trusted our team with their digital projects. With extensive experience across a wide range of platforms and technologies, we're determined to bring your visions to life.
Our team of 25 are experts with popular platforms from React, Angular, and Vue.js to Laravel and Symfony, as well as CMS solutions like WordPress and Drupal, not forgetting related topics like web analytics and accessibility.
Reference Projects
Test

Tasked by msg systems, an IT solutions provider with over 8,500 employees, in 2020 we built a Joomla-based career portal for IT professionals. The portal features 350+ job vacancies and integrates with existing systems for seamless data import/export. The portal's success was confirmed when msg ranked 3rd in a German study evaluating online career presences.

HV Digital's remarkable project involved migrating a 25-year-old paving website to Joomla, preserving SEO rankings, and implementing Matomo analytics. They overcame content challenges with Python and JavaScript, created a custom design, and satisfied a passionate client. The SEO-focused approach led to improved rankings and ad revenue. Tony McCormack, the website owner, praised HV Digital's competence and professionalism in managing this complex transformation.
Who are we?
We're a UK-based web agency specialised in creating CMS-based websites and web apps. Our team of 25 has experience with a wide variety of technologies, and with nearly two decades of experience, we've honed our skills in project management, communication and customer service.
Our agency is owner-managed, which means that our leadership are actively involved in day-to-day projects and operations. Our main office is located in Manchester, however our team is proudly international, with team members spread across the UK and Europe.
How are we different from other web agencies?
We're specialists
With years of experience under our belt, we have an in-depth understanding of a wide range of technologies. Our proficiency with diverse architectures allows us to harness the best features and capabilities of each framework and CMS, creating powerful, scalable websites.
We're adaptable
No two businesses are alike, and your website shouldn't be either. Whether you're after custom plugins, specific functionalities, or unique layout elements, our seasoned team is adept at crafting tailored solutions that align perfectly with your objectives.
We're flexible
Our expertise doesn't stop with one technology. We're well-versed in CMS platforms such as Drupal, Contao, WordPress, and Joomla, and we're also familiar with web apps and frameworks like Laravel and React. We're always ready to discuss the strengths of each technology, guiding you towards the best fit for your project's needs.
We're transparent
Transparent communication is at the heart of how we work. We're more than willing to shed light on our processes and involve you in every phase of development. Envision us as your digital collaborator, wholly committed to ensuring your project thrives.
We're here for you
Our dedication extends beyond just project completion. We believe in nurturing enduring partnerships with our clients, and also offer support and maintenance services. This ensures that your website remains at its best, updated with the latest security measures and features.
Looking for a Digital Agency?
Mapping Out Your Digital Project: From Vision to Reality
Embarking on a digital project can be a challenging journey. At its core, it's about ensuring that your project's technology serves its purpose, rather than dictating what that purpose can be.
Here's a step-by-step breakdown of how we advise you to navigate this landscape:
Defining the Goals of Your Project
Every successful digital initiative starts with clear objectives. What do you aim to achieve? Whether it's increasing user engagement, driving sales, or offering a unique user experience, goals defined upfront should shape every subsequent decision.
Determining Project Requirements
Beyond just goals, you must ascertain the specifics. What features do you need? How should they interact? Who's your target audience? By detailing the required functionalities, you establish a robust foundation that influences the technological choices.
Choosing the Right Technology
With well-defined goals and requirements in place, it's time to select the technology that brings your vision to life. The right platform or framework should enhance your objectives, ensuring smooth execution and future scalability.
Our team is dedicated to guiding you through each of these pivotal phases, ensuring your digital endeavour is both strategic and impactful.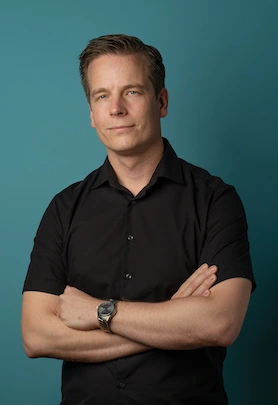 Michael Vietze
Agency Owner
(0161) 884 20 39
Let's talk about your web project!
Fill out the form and we'll get back to you within one working day. You can also give me a call or send me an email.
Common questions to us as a web agency
Web apps offer dynamic user interactions, enabling businesses to offer tailored experiences. From personalised dashboards to real-time data analytics, web apps can streamline operations and enhance user engagement.
Absolutely. We prioritise web accessibility, ensuring that your digital solutions are user-friendly and compliant with accessibility standards. This not only broadens your audience reach but also enhances user experience.
Using tools like Matomo analytics, we gather insights about your visitors' behaviour, which pages they visit most, and what content engages them. These data-driven insights help refine strategies, optimise user experience, and improve ROI.
Yes, migrations are feasible and often beneficial as businesses grow. Our expertise spans across multiple CMS solutions and frameworks, ensuring smooth transitions without compromising on data integrity or user experience.
Highly customisable. CMS platforms offer plugins for extended functionalities, while frameworks enable the building of bespoke features from the ground up. Our approach ensures tailored solutions that resonate with your business needs.
Looking for a particular service or solution?
We offer solutions in the following areas: