Your Agency for Matomo
Not every measurement creates insight. Whether it's e-commerce metrics, event tracking, or user journey mapping, our tracking solutions help you align with your business goals. We can help with Matomo projects of all types.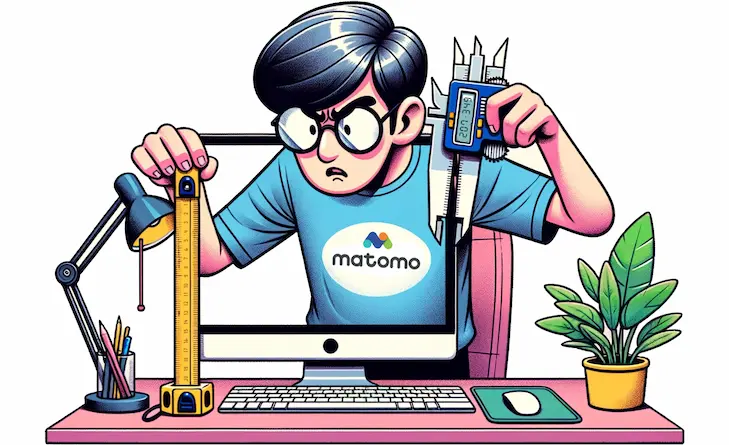 Do you need data insights into your website or app or a tailored tracking solution?
Matomo Analytics (formerly known as Piwik) offers a privacy-focused and comprehensive platform for web analysis. It's known for its flexibility, enabling businesses to own and control all their data without compromising user privacy. Many top-tier UK companies value Matomo for its customisability and adherence to GDPR, ensuring they gain clear insights while remaining compliant.
Benefit from our extensive expertise in installing, configuring and customising Matomo to meet your custom tracking goals. As your web agency, we're dedicated to ensuring you get the most out of Matomo, tailored to your needs. We have experience with Matomo in combination with the following technologies:
Reference Projects
Test

Tasked by msg systems, an IT solutions provider with over 8,500 employees, in 2020 we built a Joomla-based career portal for IT professionals. The portal features 350+ job vacancies and integrates with existing systems for seamless data import/export. The portal's success was confirmed when msg ranked 3rd in a German study evaluating online career presences.

HV Digital's remarkable project involved migrating a 25-year-old paving website to Joomla, preserving SEO rankings, and implementing Matomo analytics. They overcame content challenges with Python and JavaScript, created a custom design, and satisfied a passionate client. The SEO-focused approach led to improved rankings and ad revenue. Tony McCormack, the website owner, praised HV Digital's competence and professionalism in managing this complex transformation.
Who are we?
We're a UK-based digital agency specialised in web development. Our team of 25 has experience with a wide variety of frameworks and technologies, and thanks to nearly two decades of experience, we've honed our skills in project management, communication and customer service.
Our agency is owner-managed, which means that our leadership are actively involved in day-to-day projects and operations. Our main office is located in Manchester, however our team is proudly international, with team members spread across the UK and Europe.
Our Matomo Analytics Services
Matomo Installation
& Setup
For businesses starting from scratch, we handle the heavy lifting – from installing the server, configuring technical aspects, to setting up Matomo. This end-to-end service ensures you can dive straight into insights about your users without worrying about the technicalities.
Google Analytics to
Matomo Migration
For those looking to transition from Google Analytics, we provide a seamless migration experience. We assist in safely transferring over high-level metrics to Matomo, ensuring retention of historical context, allowing for a smooth transition without disruptions.
Matomo Tag
Manager Configuration
Skip the code-heavy process of adding new tags. With the Matomo Tag Manager, we facilitate the addition of standard and custom tags to your website without diving deep into the source code, offering you flexibility and ease of use.
Custom Report
Configuration
Instead of offering generic analytics, we tailor-make reports aligned with your business goals. Through Matomo, we set up custom dashboards that spotlight the metrics most pertinent to your business, ensuring you have the insights you need, when you need them.
Continuous Support
& Training
We also offer continuous support and maintenance post-development. Our aim is to ensure your Matomo installation remains updated, secure, and functioning at its peak performance.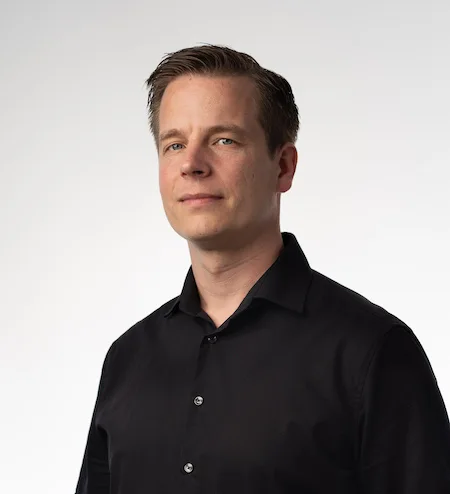 Why are we passionate about Matomo?
Our co-owner, Michael, was a big fan of Google Analytics for many years. The advent of GDPR led to a significant loss of data. This, along with limited customisation options, and the inability to export raw data triggered a turning point that led him to explore alternatives. That's when we stumbled upon Matomo. Initially there was a steep learning curve, but today, it gives us unparalleled control, creative space for data analysis, and rich insights that we could never have achieved with other tools. We've even begun exploring new frontiers, such as feeding our data to ChatGPT to extract even deeper insights.
Michael / Agency Co-Owner
How are we different from other agencies?
We're specialists
Our team possesses an in-depth knowledge of Matomo and its analytics-driven infrastructure. This expertise enables us to implement comprehensive, user-centric analytics solutions harnessing the full potential of Matomo's data insights.
We're flexible
Whether you need custom tracking configurations, detailed user analytics, or dashboard integrations, our experienced team has the skills to craft a solution in line with your goals. Our customised approach ensures your Matomo analytics installation delivers genuinely insightful data.
We're knowledgeable
We have experience with CMS platforms such as Drupal, WordPress, Contao and Joomla, along with a variety of frameworks like Angular, Laravel, Symfony and Vue.js. We can integrate Matomo to help you gain valuable insights into your website or app regardless of the technologies involved.
We're transparent
We value clear and open communication, involving you in every step of the development process. Our goal is to be your digital partner, doing everything we can to ensure the success of your project.
We're here for you
We believe in fostering long-term relationships with our clients and offer extensive support and maintenance services. This commitment ensures your Matomo installation can grow and evolve with your requirements and stays up-to-date with the latest security patches and feature enhancements.
Looking for a professional Matomo analytics agency?
Should I replace Google Analytics with Matomo?
For projects where data insight is important, choosing a website analytics tool is a big decision. While both Matomo and Google Analytics offer valuable insights, users are increasingly considering a migration from Google to Matomo.
Here are some of the advantages of Matomo:
Data Ownership & GDPR-Compliance
Matomo can be self-hosted and doesn't collect personal data or share data with third parties, ensuring GDPR compliance and offering a distinct edge in user data protection over Google Analytics. You retain complete control and ownership of your data.
Customisable & Open Source
With Matomo you can gain insights into and even make changes to the source code, which makes it possible to create your own templates and develop bespoke reports, dashboards and integrations to meet your specific business needs.
No Third-party Cookies
Google's reliance on third-party cookies, which many users block or delete due to privacy concerns, can disrupt accurate user behaviour tracking. Cookie confirmation popups can be an annoyance for users and draw attention to the fact that users are being tracked.
There are also valid arguments against moving to Matomo:
Transition Time & Effort
Migrating to any new platform involves a learning curve, and the transition itself requires planning, costs money and in certain cases might also mean a temporary disruption in gathering and interpreting data.
Integration with Google Services
Many businesses heavily rely on Google's suite of tools (e.g. Google Ads, Search Console). Google Analytics integrates seamlessly with these services, providing a unified experience. While Matomo also offers integrations, these are not as streamlined when it comes to Google's ecosystem.
Machine Learning Insights
Google Analytics, especially in its more recent versions, employs machine learning algorithms to provide predictive metrics, anomaly detection and other valuable insights. While Matomo offers a robust analytics suite, it lacks Google's advanced AI-driven features.
The trend toward Matomo reflects a growing emphasis on data privacy and control. Our goal is to provide our clients with a clear, informed perspective and help them to choose the analytics tool that's right for their website's objectives and for their business.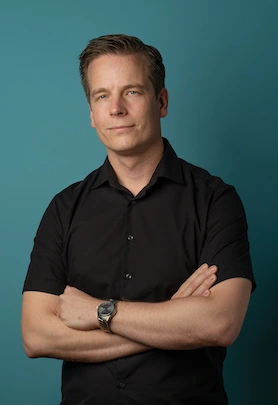 Michael Vietze
Agency Owner
(0161) 884 20 39
Let's talk about your Matomo project!
Fill out the form and we'll get back to you within one working day. You can also give me a call or send me an email.
Common questions to us as Matomo developers
Matomo is an open-source web analytics platform that allows website owners to gain insights into their website traffic and users' behaviour. Unlike proprietary solutions, Matomo places a strong emphasis on privacy and data ownership, ensuring data remains in the hands of the website owner.
Matomo's design prioritises privacy by default. With its GDPR-compliant setup, data is stored locally, eliminating the need to share it with third parties. Unlike tools that rely on third-party cookies, Matomo's approach minimises privacy concerns and ensures better compliance with various data protection regulations.
Absolutely! Matomo is designed with user-friendliness in mind, making it relatively straightforward to migrate your data and set up tracking. There are guides and tools available to assist in the transition, ensuring that shifting from Google Analytics to Matomo is as seamless as possible.
Yes. Matomo's architecture supports a wide range of website sizes. Whether you're running a personal blog or managing a multinational corporation's digital presence, Matomo provides the flexibility and scalability required to meet diverse analytics needs.
Being "self-hosted" means that Matomo runs on your own server infrastructure rather than on external or third-party servers. This gives you complete control over your own analytics data. By self-hosting Matomo, you determine where your data is stored, how it's accessed, and by whom, reducing reliance on third-party providers and mitigating potential privacy concerns associated with external data handling.
While Matomo is designed to be user-friendly and straightforward, it's crucial to monitor and update the platform regularly for optimal performance, new features, and security. Thankfully, with its active community and robust documentation, maintaining Matomo is generally less cumbersome than many anticipate.
Looking for other services?
We also offer solutions in the following areas: