Your Joomla Agency
We've been Joomla enthusiasts since 2006. With all that hands-on experience we know everything there is to know about Joomla and then some. We're here to help plan, develop and maintain your Joomla project.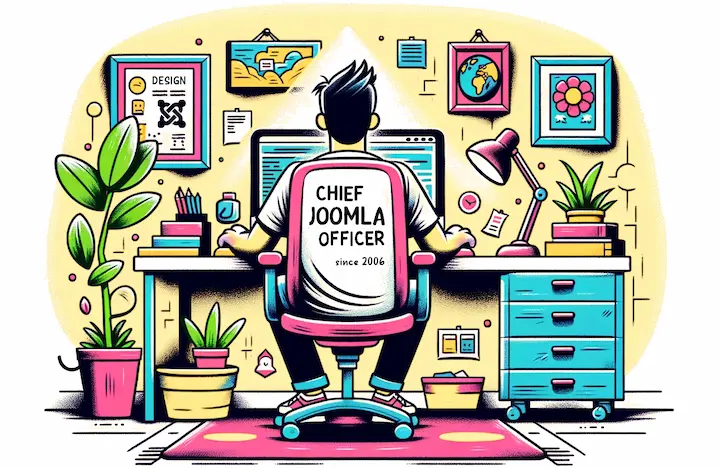 Do you need to develop a website, an app, or a custom extension based on Joomla?
The open-source software Joomla has evolved over the years from a simple portal engine to a robust Content Management System (CMS). Nowadays, it powers millions of websites worldwide, with a significant share in the CMS market. Well-known UK brands and institutes such as NHS Careers, Art UK and the Mayor of London trust and utilise Joomla for their web presence.
We're an experienced Joomla agency and we're here to help with your project.
Joomla Reference Projects
The Challenge Metaphacts approached us in 2021 with the task of redesigning and rebuilding their website. Their previous site had been built with Joomla, and it was their wish to stick with Joomla as their CMS. For their business, the website plays a crucial role, both in acquisition, by providing product information and a process for users to register for a trial version of their software, and in building and maintaining a relationship with existing customers, via their "Resource Hub". As regards the design of the new website, the client had a clear vision: The design should be modern, fresh […]
Who are we?
We're a UK-based web agency specialised in creating websites and web apps. Our team of 25 has experience with a wide variety of technologies, and with nearly two decades of experience, we've honed our skills in project management, communication and customer service.
Our agency is owner-managed, which means that our leadership are actively involved in day-to-day projects and operations. Our main office is located in Manchester, however our team is proudly international, with team members spread across the UK and Europe.
Our Joomla Development Services
Joomla
development
Whether it's a corporate website, publishing platform, or community site, we can turn your requirements into reality as your chosen digital agency, using the CMS Joomla, tailored to you.
Concept &
design
We develop comprehensive concepts and modern and appealing layouts for even the most demanding projects – individually tailored to your needs and requirements.
CMS selection &
migration
We can help you decide which CMS would be best for your project and help you migrate your website to – or away from – Joomla. We have experience with WordPress, Drupal, Contao and many other CMS solutions and frameworks.
Support &
maintenance
Need to recover a hacked site? Need to upgrade Joomla from an older version? We can help – we also offer support and maintenance services as part of a monthly service plan.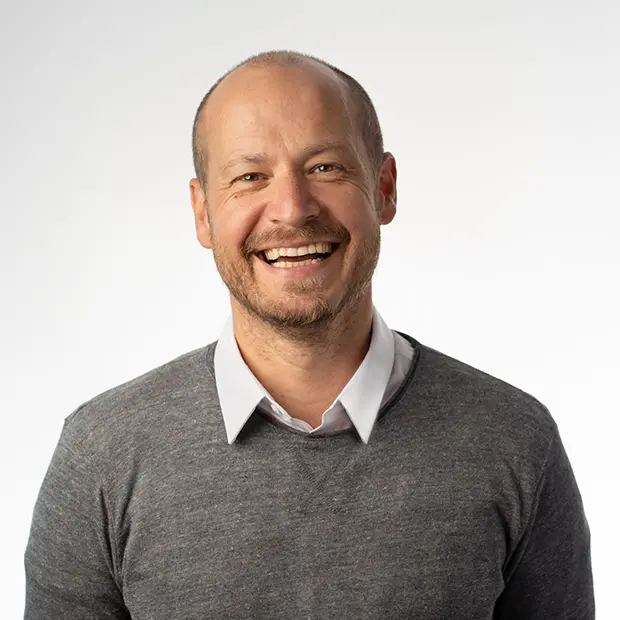 What does Joomla mean to me?
Back in 2006 I took on a Joomla website project to help a friend – despite having never used a CMS before. I immediately liked Joomla, and – after building a couple more websites – in 2008 quit my job to try my hand as a freelance web developer. That chance encounter with Joomla set me on a new career path, and ultimately to the creation of this web agency – and we're still working with Joomla!
Jonathan / Agency Co-owner
How are we different from other Joomla agencies?
We're specialists
We have an in-depth understanding of Joomla. We've mastered the intricacies of its architecture, and we know how to leverage its features and capabilities to the fullest, allowing us to create powerful, scalable and SEO-friendly websites.
We're adaptable
Whether you need a custom extension, specific functionalities, or unique layout elements, our skilled team has the expertise to create tailored solutions that align with your objectives. Our bespoke approach ensures your Joomla site truly stands out.
We're informed
In addition to Joomla, we work with other CMS such as Drupal, Contao and WordPress, and frameworks like Laravel and React. We'll be glad to explain the benefits of each technology and help you choose the solution that best meets your needs.
We're straightforward
We work and communicate transparently, and will be happy to talk openly about our internal processes and involve you in every step along the way. Our aim is to be your digital sparring partner and we'll give everything to help your project succeed.
We're here for you
We believe in forging long-term relationships with our clients and offer comprehensive support and maintenance services, ensuring your Joomla website continues to perform optimally and stays updated with the latest security patches and feature upgrades.
Looking for a Joomla Agency?
Is Joomla the right choice for you?
Choosing the right CMS for your project is the first big decision you'll face. We've been working with Joomla since 2005 and have had the chance to put it to amazing use many times, however with every technology it's important to start with a balanced view of its strengths and weaknesses.
Joomla has some great features that differentiate it from competitors:
Advanced User Management
A robust and flexible Access Control List (ACL) is great for websites that require detailed access levels and permissions for users and contributors, putting Joomla a step ahead of many other CMS systems.
Built-In Multilingual Support
This core feature of Joomla allows developers to create websites in multiple languages without needing to rely on external code, extensions or plugins.
Flexible Menu Creation and Management
Advanced and flexible menu management allows for creation of menu items linked to various types of content and actions. For some projects this gives Joomla an edge when it comes to site navigation and structure.
There are some important arguments for considering an alternative CMS:
Extensions & themes
Although Joomla has a variety of extensions and themes, its offerings are not as extensive as those of WordPress, which might limit the flexibility and customisation options for your website.
Community & volunteer support
In recent years there has been little growth visible in the Joomla community, and with the recent release of Joomla 4 delays resulting from a lack of volunteer support caused concern among some Joomla users.
E-commerce limitations
While Joomla can handle e-commerce sites, if you are primarily interested in an online store, an e-commerce plugin like WooCommerce (WordPress) or a platform specifically designed for e-commerce may be more suited to their needs.
We're here to provide our clients an unbiased, informed opinion to help them choose the best software for their digital project.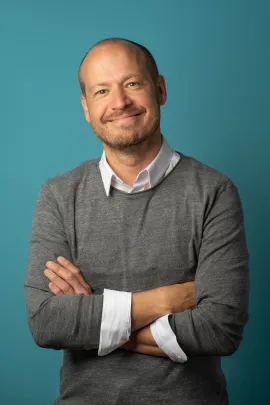 Jonathan Haydon
Agency Owner
(0161) 884 20 39
Let's talk about your Joomla project!
Fill out the form and we'll get back to you within one working day. You can also give me a call or send me an email.
Common questions to us as
a Joomla agency
Joomla isn't primarily a blog software, but a flexible content management system (CMS) that can support various types of websites, including blogs, e-commerce sites, informational sites, and more. Its versatility comes from its extensive set of features and robust extension system.
The Joomla Extensions Directory is a collection of over 8,000 extensions that can be used to extend the functionality of a Joomla site. These extensions range from SEO tools, social media integration, to advanced content management systems, offering significant flexibility and customization options for Joomla users.
Yes, Joomla has a strong focus on security and has a dedicated security team that constantly works on patches and updates. However, as with any CMS, the security also depends on how it's configured and maintained, such as keeping Joomla and its extensions up to date and following best security practices.
Absolutely, Joomla is well-suited for larger projects. Its robust functionality and scalability make it an excellent choice for complex websites with high traffic volume. Many large-scale organizations and businesses, including government entities, use Joomla for their websites.
The cost of a Joomla website can vary greatly based on the complexity of the project, the design and functionality required – and of course, also the approach and expertise of the development team. While Joomla itself is free, associated costs include hosting, domain, extensions, custom development, and maintenance.
Joomla has a slightly steeper learning curve compared to some other CMS platforms, but it offers a powerful and flexible system once mastered. Its administrative interface is intuitive and user-friendly, and there is a wealth of online resources and community support available for new users. With a little practice, managing a Joomla website becomes straightforward and efficient.
Looking for expertise in other technologies?
We also work with the following CMS solutions: